In partnership with Teladoc Health, ServSuccess Plus gives you 24/7 access to doctors by phone, video or app for non-emergency conditions. Whether you need treatment for yourself or anyone in your family, get that help quickly and conveniently at no cost to you.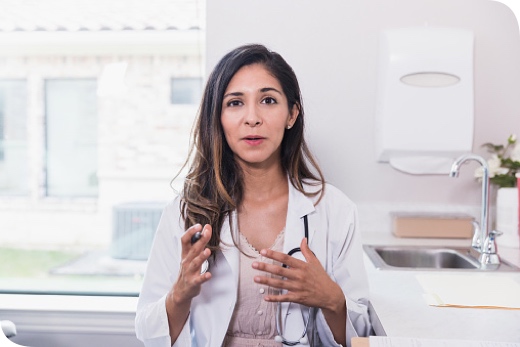 Meet our doctors
Teladoc is simply a new way to access qualified doctors. All Teladoc doctors:
Are practicing PCPs, pediatricians, and family medicine physicians.
Average 20 years experience
Are U.S. board-certified and licensed in your state
Are credentialed every three years, meeting NCQA standards
Get the care you need
Teladoc doctors diagnose, recommend treatment and prescribe medication (when medically necessary). They can treat many medical conditions, including:
Cold & flu symptoms
Allergies
Sinus problems
Sore throat
Respiratory infection
Skin problems
And more!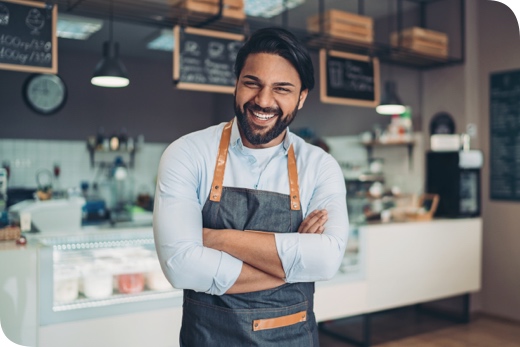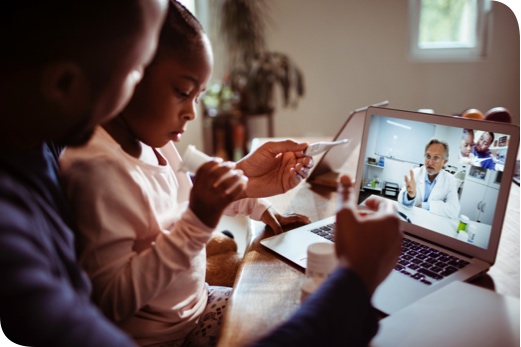 Fits around your schedule
Nothing interrupts your busy life like getting sick. Teladoc is a convenient first step toward getting better. ServSuccess Plus subscribers have unlimited $0 telemedicine visits that are perfect for:
When you need care now
Avoiding late-night ER or urgent care visits for common ailments
Vacation, business trips, or away from home
Short-term prescription refills
ServSuccess Plus has arranged for 24/7 telehealth services to be available to subscribers from Teladoc Health, Inc. A portion of each subscriber's subscription fee will be collected and remitted directly to Teladoc for such services.

ServSuccess Plus provides subscribers with health and wellness savings and resources in partnership with My Benefits Work. You and your family can start saving time and money by accessing discounts on health care services and products as well get assistance with managing stress.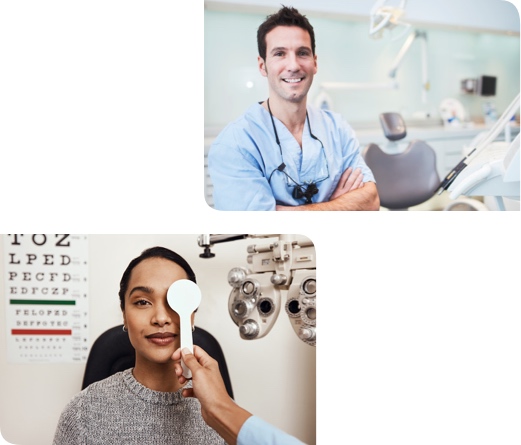 Save on dental and vision care and other health products
Dental services such as cleanings, X-rays, root canals, and fillings are discounted between 15-50%. Savings on orthodontics and periodontics are also available! And with your vision benefit you can get between 10-60% off eye exams, glasses, contacts, and LASIK.
Diabetic supplies
Durable medical equipment
Hearing aids
Lab testing
MRI & CT scans
Vitamins
Receive help with managing stress
Four out of five Americans report feeling stressed, and ServSuccess Plus offers subscribers Telephonic EAP to help manage that stress.
Call 24/7 for unlimited access to professional counselors
Short-term assistance for personal issues like stress, depression, family problems, and substance abuse
Referrals for long-term counseling or specialized care when appropriate
Help and referrals for childcare and eldercare issues, legal and financial concerns, and more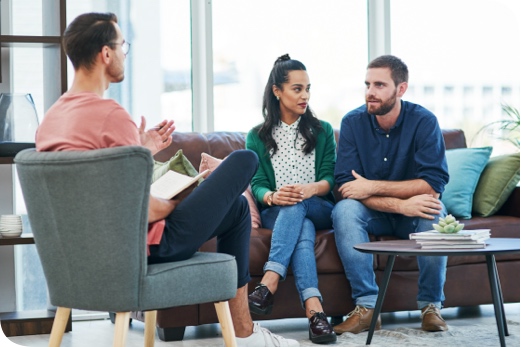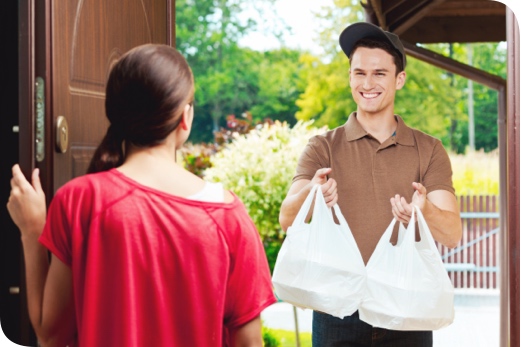 Get back pain relief and financial health assistance
ServSuccess Plus Premier subscribers add discounted chiropractic care and financial wellness counseling to their services.
Save 30-50% on chiropractic services such as x-rays, diagnostic services, and treatments for back and joint pain
Gain a helping hand from Accredited or Certified Financial Counselors to guide you through the major financial changes and challenges in life, from paying for college to buying a home and managing a budget
Keep pets healthy and legal issues at bay
With the ServSuccess Plus Elite plan, subscribers also get discounted products and services for their pets as well as free and discounted services from experienced lawyers.
Save 25% on all in-house medical services at participating veterinarians as well as all purchases from PetCareRX.com
Attorneys help with traffic tickets, bankruptcy, divorce, and spousal/child support, only charging $125/hour or 40% off their hourly rate, whichever is greater
Free legal services include one-on-one consultations, attorney-made phone calls, help with legal documents, assistance with welfare and INS, representation in small claims court, and a Simple and Living Will