Staying healthy is a right, not a privilege. Spend more time living your healthiest life and less on the anxiety and costs associated with medical needs.
---
Free up dollars in your budget with discounts on the goods and services you use every day. Save more towards future goals and get more enjoyment from the fruits of your labor.
---
Getting where you want to be means gaining new knowledge and skills. Fit that kind of learning into your busy schedule with bite-sized lessons that you can study anytime, anywhere.
Who Is This For
Restaurant / Food Service Workers
You might craft or serve anything from a hot cup of joe to five-course meals. Well, let us wait on you for a change.
---
Hospitality Workers
You revel in giving travelers the comforts of home, the vacations of a lifetime, or ways to recharge while on the road. Let us take care of you now.
---
Gig Workers
You value your freedom but would love some perks. You don't have to work in our industry to reap the benefits of a subscription.
Our Partners
---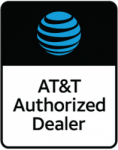 ---